Platform Features
Build and configure the system to fit your needs!
Bil was developed to help businesses to deal with settlements with their clients. In simpler words you can easily bill your clients in a way you want... create an invoices and take payments for them.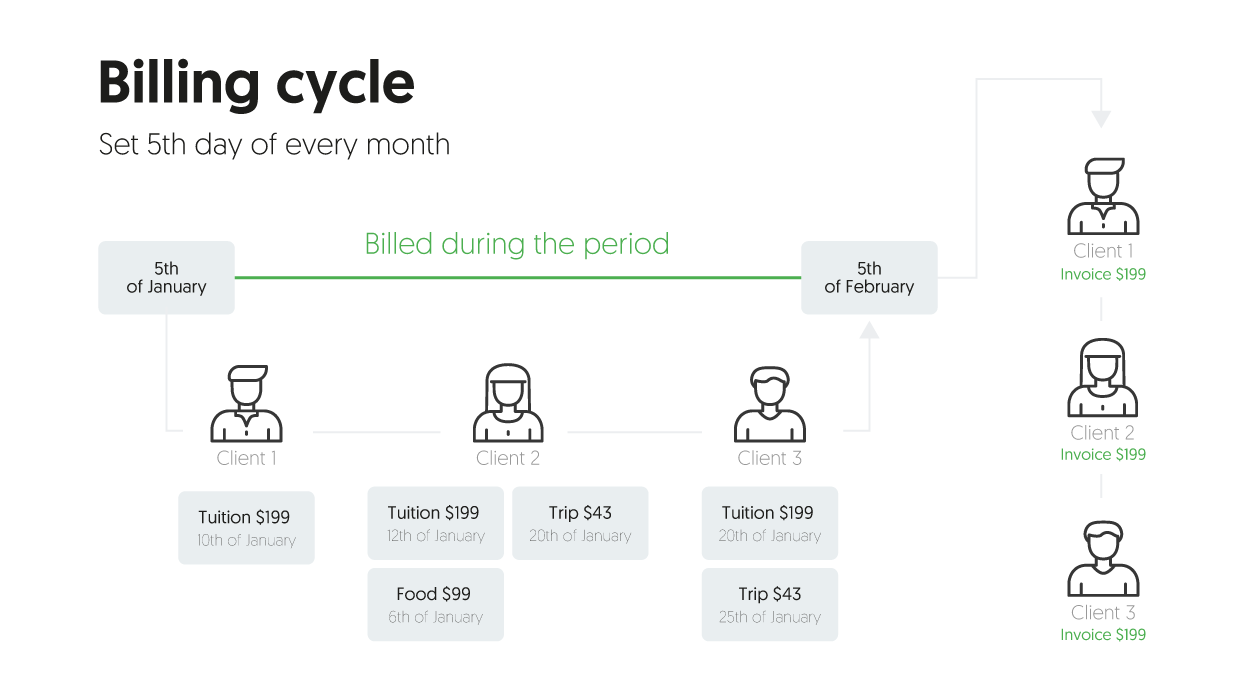 This simple explanation is just a tip of the iceberg what this system can do for you, but let's start with a simple case study.
Let's say that you run a pre-school in your town. You have about 100 kids that you're taking care, you hire 10 people that help you to make your business rolling. Every month parents of those 100 kids needs to pay a tuition.
- A wire transfer
- They can use paypal or credit card
- They can even add their credit card for automatic payments.
This is the simple explanation how bil can help your business, but we offer more. This is the simple explanation how bil can help your business, but we offer more.
In most cases as an owner of the pre-school you will offer some additional services to parents like:
- Food, kids will eat food
- Additional courses like, second language or drums lessons
Sometimes it's planned sometimes it's not depend on the way you constructed your offer, but one thing is sure... you can't plan everything with kids 😂
That's why bil help you with that also. You can add those extra things as billing records during the month and system will automatically add them to upcoming invoice. So parent will receive one invoice with tuition and and additional services.
This is the simples explanation how the system works. With help of bil you can do much more things you can read about in this wiki page. For example:
- How to handle prepaid and postpaid billing
- How to automatically charge clients on their credit cards
- How to deal with payments and money collection from clients
- How to give your clients a special panel, a web-space where they can access all their invoices, contracts and billing
- How to use an API to automate this further.